Full automat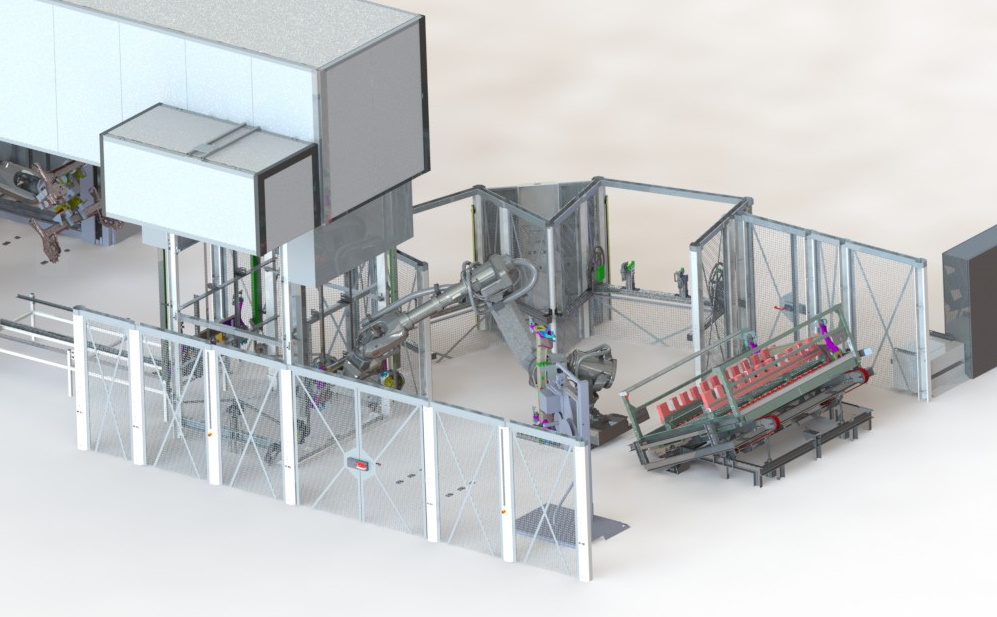 Fully automatic robotic sorting
Binpicking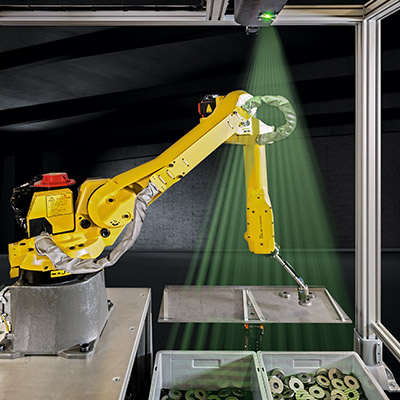 Robotic removal from boxes or pallets
Dimensional inspection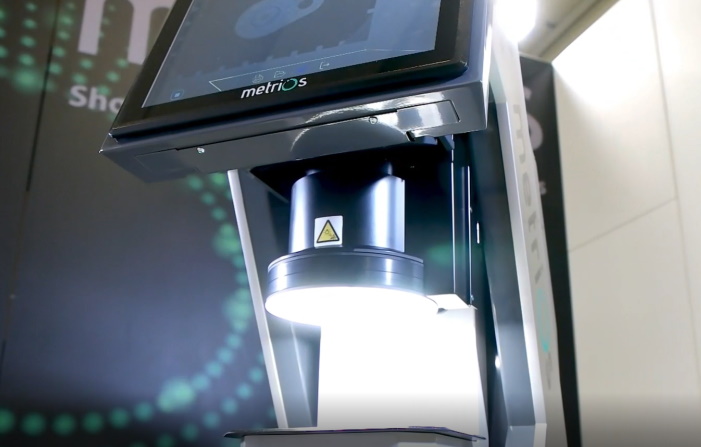 Efficient and fast dimensional control
Camera control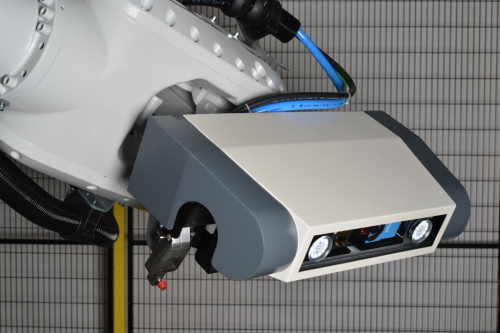 Visual camera robotic control
Robot inspection of products
We control products using the latest technologies such as camera systems with UI or accurate optical measurement. These technologies have made tremendous progress in recent years, both in scanning and resolution accuracy, as well as in advanced evaluation functions as well as the use of artificial intelligence.
Defectoscopy
Thanks to the high resolution of the cameras, we are already able to robotically perform surface inspection, which is almost at the level of defectoscopy. For evaluation, we can enter exact limit algorithms or use smart functions, where we will teach the camera to recognize OK and NOK pieces using examples. For this purpose, we mainly use Omron camera technology, which is our partner company in the field of camera technology.
Dimensional inspection
Using 2D optical scanning measuring techniques (such as Metrios), we are able to perform accurate dimensional control very quickly and efficiently. We move with accuracy in the order of thousands of mm according to the size of the part. This method does not allow us to use it on larger parts. For larger parts, we are able to combine a robot with a measuring arm.
Shape control
Using 3D measuring scanning techniques, we are able to check the shape of the product or even the dimensions on larger pieces. The advantage is that we are able to compare the shape with CAD data and visualize the differences, or. transfer these values directly to the production operation. The disadvantage is less accuracy - in the case. For high precision needs and shapes, we are again able to use the measuring arm.
Visual inspection
Using intelligent camera technology, we are able to visually inspect the surface and record defects such as scratches, beatings, burrs, etc. Camera learning is continuous and with each NOK and OK piece, the inspection is refined.
Sorting work
Using the above technologies, we are able to use our machines to provide a comprehensive final inspection of products. This technology is intended mainly for industry - automotive, plastics or paint shops, but in other industries it finds easy application.
Bin picking
For simple dosing of the control workplace, it is possible to use bin picking technology, where the robot searches for itself and extracts products from boxes or pallets. There is no need to dispense it with a pallet or other system. This technology is relatively expensive and pays off in large series.
Sorting and quality control
Using all the above technologies, we are able to supply the machine for full-fledged sorting work with a stable process, definable outputs and adjustment options. The machine is able to operate 24/7 without higher maintenance requirements.
Corrective action for the final inspection
Given the frequent use of automotive, we know that it is almost impossible to define corrective action in the manner of visual inspection. Given the situation where operators often change, it is very difficult to keep the long-term decline in the scrap rate curve. Our machines can learn on their own and such a learned defect will not be repeated again, so over time you will achieve 100% quality.
Advantages of the system:
101% control
savings for external sorting companies
modular solution
prevention of complaints
solution of customer complaints